Tutor Profile 
Belinda Daniel is an award-winning lace knitter, having won the Frances Binnie award at the Sydney Royal in 2010 for Shetland lace (the Princess Shawl), and then the grand champion award at the Brisbane Royal "Ekka" in 2019 for spinning and knitting Orenburg Lace.
She started knitting at the age of 5 when her mum wanted her kept "occupied" but only discovered it as a passion in her teenage years when commuting to secondary school by train. She began lace knitting by knitting baby clothes long before she ever had a need as that was the limit of easily available patterns. In 1995 her family moved to the US for 9 months study leave and she saw European charted lace knitting patterns for the first time. "It was like something exploded in my head, and I was obsessed". With the advent of the internet came access to the differing traditions of lace knitting around the world. She has an extensive library of lace knitting books in many different languages but all connected by the language of charted lace patterns.
Belinda has indulged in many other handcrafts as her interests took her fancy. She is a competent bobbin lace maker. She crotchets, smocks, embroiders, and lately has been indulging in both machine and hand quilting.
Her other love is music, she spent her working life teaching children instrumental music in schools. She is now retired and had planned on adventures overseas but has, like us all, learnt to explore her back yard instead. 
Workshop Details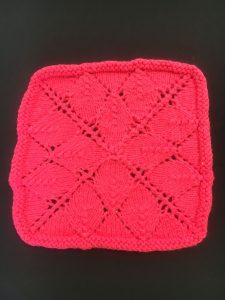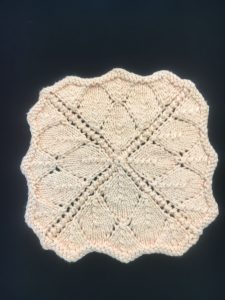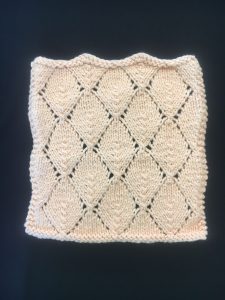 Beginner/intermediate lace knitting
Knit a lace facecloth according to the level of difficulty you feel comfortable with3 styles available.
Knit from bottom to top.
Knit from outside edge to the middle or
Knit from centre outside.
This class is ideal for students wishing to learn how to knit from a charted pattern (graph).
In this class you will learn how to knit lace from a chart, how to knit in the round on a single circular needle using magic loop method, and for those who are more advanced, how to begin a lace project from the centre starting on 8 sts with success every time.
Participants need to be confident knitters but no prior lace knitting skills are required.
We will be working with 10 ply (worsted weight) dishcloth cotton and 4 mm circular needles. If you are unable to source this yarn, I can provide materials for a small fee.