Lace & Lacemaking
In this section you can find out all about what lace is, the different types of lace, some lovely patterns for you to try out, where to buy supplies and who to contact if you need someone to teach you.
If you have an original pattern that you like to share, please contact the Web Mistress. We will always give credit to all.
Please click one of links below to continue.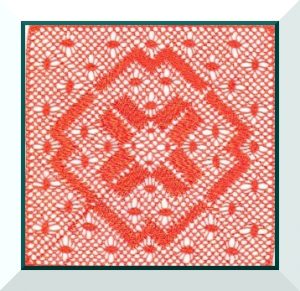 Hot Lace 1
Torchon Bobbin Lace by Kathy de la Ru